PC Backup File Recovery Tool to Extract Corrupt PC Backup!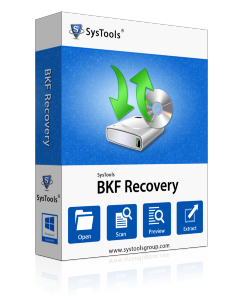 MS Backup utility (NTBackup.exe) is the most popular backup utility among the users which is extensively used by every person for creating backup. Backup of your database is very crucial for your data safety. But unfortunately if they get corrupted or damaged due to some unforeseen reasons then which step you will take to recover PC backup that gives you quality result.
Download Now

Purchase Now
Get Complete Solution for PC Backup File Recovery
Professional PC backup recovery software is the right solution to get back corrupt pc backup files. PC backup file recovery ensures that backup files like: music, videos, images, documents or other significant items of your PC backup can be easily recovered. With the help of this application you can easily recover everything of your PC backup. This is the beneficent chance for you to recover your PC backup completely within a short period of time.
Repair PC Backup Errors with PC Backup Recovery Software
At the time of PC backup restoring, if it shows some error messages then you can easily remove these error message by using PC backup file recovery tool. We are showing some error messages like:
The backup file is unusable. You must erase it, or choose another file.
The fixed media is full. You cannot back up all of the specified data to this disk device. The backup operation will stop.
The backup file contains unrecognized data and cannot be used.
An inconsistency was encountered on the requested media.
Result-Oriented PC Backup Restore Tool
PC backup restore tool is 100% result-oriented programs that can easily work in heavy corruption and successfully restore your pc backup without any interruption. Using MS backup recovery tool you can restore your huge size of PC backup easily and quickly. If you really want to gain positive result then choose PC backup restore software and get back corrupt PC backup files.